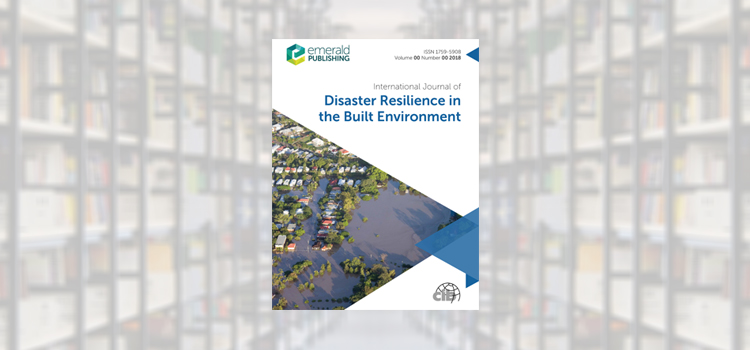 Publication
Authors whose abstracts are accepted for the symposium will have the option to submit a revised version of their abstract and to submit the corresponding full paper. Please note that the submission of a paper is NOT mandatory; it is only for the authors who will be invited to do so. The submission period will be opened after the abstract closure date and the deadline for the submission of the full paper will be announced later. You need to submit your paper formatted according to the Full Paper Template. Please keep in mind that only high-quality submissions will be considered for the publication opportunities linked to the symposium. Following are some of the options:
1. Special issue of the international journal of disaster resilience in the built environment.

Journal edited by Professor Dilanthi Amaratunga and Professor Richard Haigh (Published by Emerald publishing)

2. A book volume with Springer publishers
Book title : Multi - Hazard Early Warning and Disaster Risk

Editor for the book volume: Professor Dilanthi Amaratunga, Professor Richard Haigh & Dr. Nuwan Dias.

3. Input towards one of the four policy briefs

To be prepared as per the four Sendai priorities in summarising the key strategies in bringing science and policy together in positively making a change by implementing the Sendai Flamework for disaster disk reduction 2015-2030. Inputs to policy briefs will be prepared by: Prof. Dilanthi Amaratunga and Prof. Richard Haigh, Global Disaster Resilience Centre, University of Huddersfield, UK.