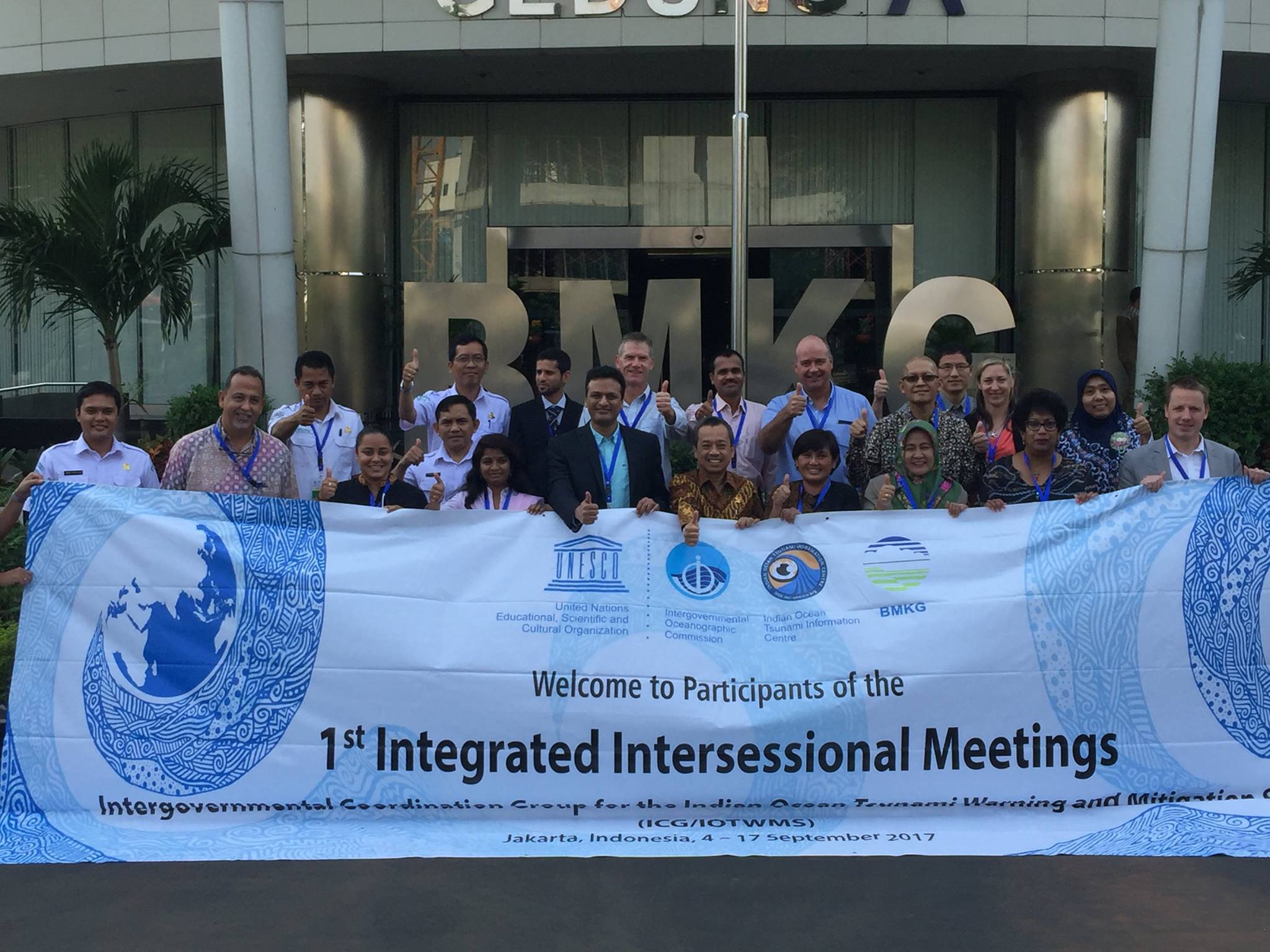 Dr Harkunti Rahayu, Professor Richard Haigh and Professor Dilanthi Amaratunga, from the CABARET consortium, recently attended the first meeting of the Task Team Capacity Assessment of Tsunami Preparedness (TT-CATP). The meeting took place alongside the Intergovernmental Coordination Group for IOTWMS 1st Integrated Intersessional Meetings in Jakarta, Indonesia, September 2017.
The TT-CATP has been tasked with reviewing existing questionnaires and national reports, developing suitable questionnaires, and guiding implementation of an online baseline survey for capacity assessment of tsunami preparedness in the Indian Ocean region. It will also develop guidelines and an implementation plan for piloting a Tsunami Ready programme in the Indian Ocean.This will include identifying communities in one or two countries for pilot implementation, based on outcome of capacity assessment survey and interest of the Member States.
Dr Rahayu chairs the TT-CATP, and Professors Haigh and Amaratunga have been invited to join the TT-CATP as external experts. It was agreed at  the meeting that TT-CATP will refer to the results of CABARET capacity analysis surveys to inform the capacity assessment of tsunami preparedness for the IOTWMS member states.
TT-CATP will also explore the possibility of utilising the online training being developed through CABARET for meeting the capacity development needs of the IOTWMS member states. This is a major opportunity for the CABARET project to reach key target stakeholders of the project. The CABARET project will be working closely with Dr Rahayu to align the workplan with the needs to the TT-CATP, thereby greatly increasing the potential impact of the project.